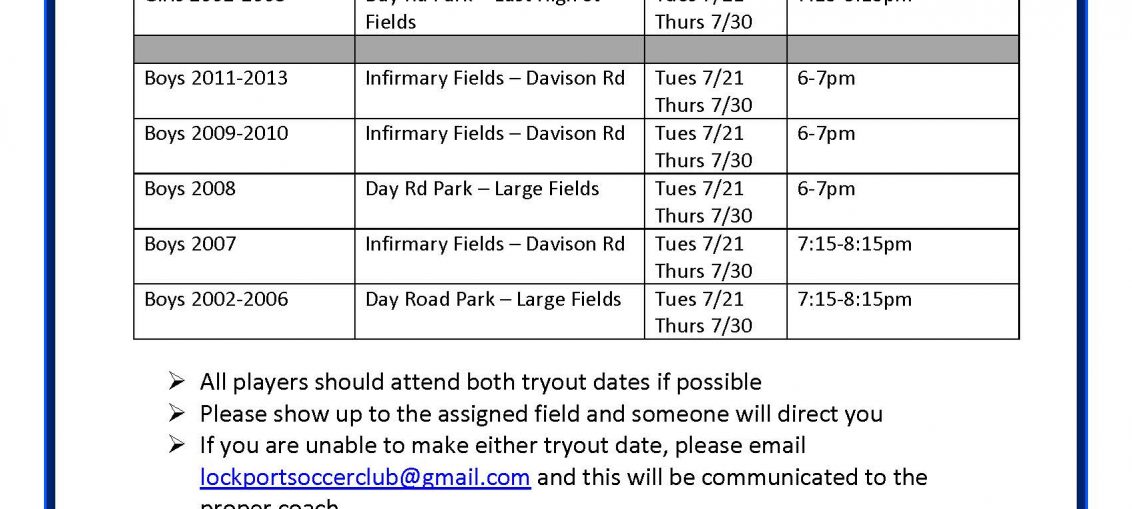 After much discussion, the Board has decided to hold in-person tryouts this year. It will be done a little differently than it has in the past. There will be no central registration area. You will go directly to your assigned field (see the flyer) and someone will be there to check you in and direct you to the correct coach. We want to minimize contact, so it is highly recommended that you register online. If for some reason you can't, there will be paper registration forms at the fields. You must also fill out a COVID-19 waiver to attend tryouts.
Click here to fill out a waiver.
If you have already registered for the 2020-21 season and filled out your waiver, you are all set! Please respect all social distancing and spectator guidelines. 
Please share the flyer with your family and friends, any interested players and on social media!
Any questions, please contact LSC at [email protected]